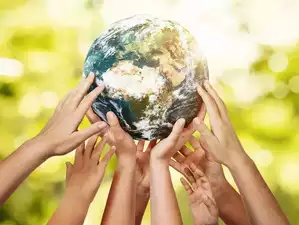 EverSource closes climate impact fund at $741 million
Jan 2022 Corporate
EverSource Capital, a JV between PE firm Everstone Capital and Lightsource BP, has completed the final close of India's largest climate impact fund, Green Growth Equity Fund (the Fund), at Rs5520 crore ($741 million), the company said on Tuesday.

The UK Government and India's National Investment and Infrastructure Fund (NIIF) are the investors in EverSource and committed over £240 million as anchor capital.

EverSource is investing to combat climate change by focusing on the decarbonization of energy and resource efficiency. The Fund actively invests in and builds climate-positive businesses and platforms spanning renewable energy, energy efficiency, e-mobility, resource conservation, waste and water management and associated value chains, said the statement.
https://economictimes.indiatimes.com/industry/renewables/eversource-closes-climate-impact-fund-at-741-million/articleshow/88979203.cms